Here's another technique:
A gallon plastic pot with drain holes toward the bottom of the sides is set in a tray that's deep enough so that when the tray is full of water, the water level is higher that the tops of the drain holes. The pot is filled 2/3 full of perlite and the cuttings are stuck into that. It is then left in the sun and you occasionally check to make sure that the tray has enough water in it to cover those drain holes. The perlite stays damp because it's wicking the water from the tray -- no muss, no fuss. (Use rooting hormones as necessary.)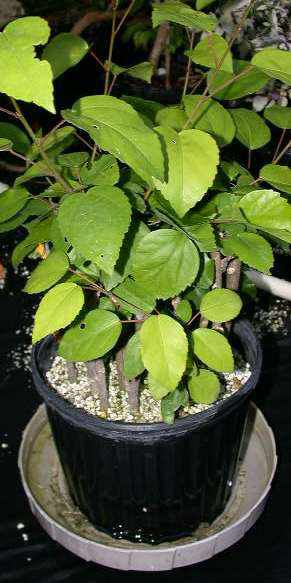 ---
Some other things to keep in mind:
Some varieties, even under optimum conditions, can be very difficult to get to root. Some growers will put plastic bags over their potted cuttings in order to make a little greenhouse, but beware that too much sun will bake your cuttings. The professionals use misting beds to maintain high humidity and 70F degree bottom heat to encourage rooting. If there is plenty of humidity, the cuttings can tolerate more sun.
There are people who are successful rooting non-woody 4-6" top cuttings in water. Be especially careful with these new roots.
Different people do things in different ways and they may be equally successful. see what works best for you.
Also see this Australian page on rooting. And this Swedish page on rooting in water.